El Valle de Antón, or El Valle for short, is a small but cozy town in the Panamanian highlands. It is located at an altitude of about six hundred meters, making it a few degrees cooler than along the coastlines. That's perfect, because you're here mainly for one thing: hiking. El Valle is located in the crater of an ancient volcano that has been extinct for 300,000 years. You can walk up the crater walls and enjoy wonderful views on top. Another destination that speaks to our heart!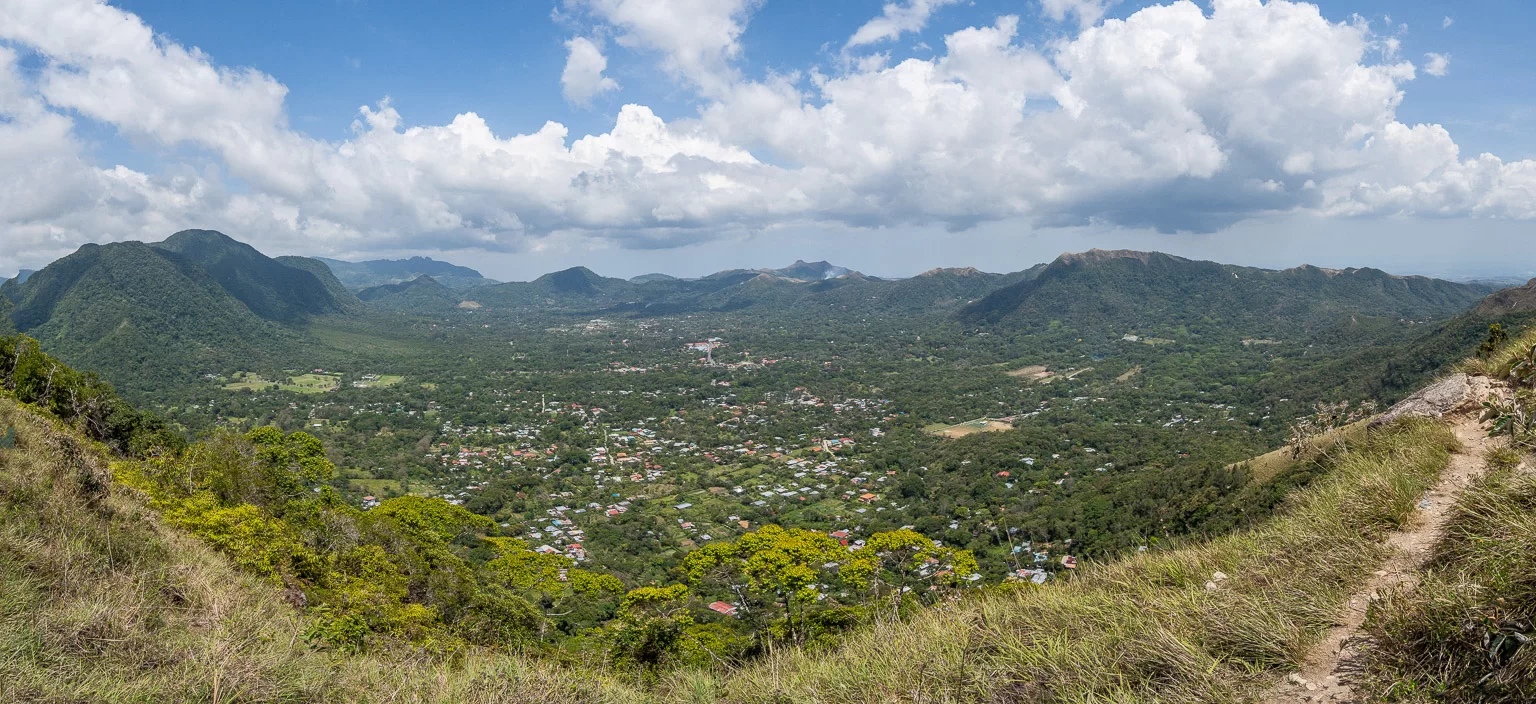 The best hikes in El Valle
La India Dormida
The most famous and beautiful hike from El Valle is La India Dormida, the sleeping girl. If you're in the center of town and look at the mountains in the distance, with a little imagination you can see the silhouette of a woman. The trailhead is located just outside of town, so you can walk to get there. The entrance fee is three dollars.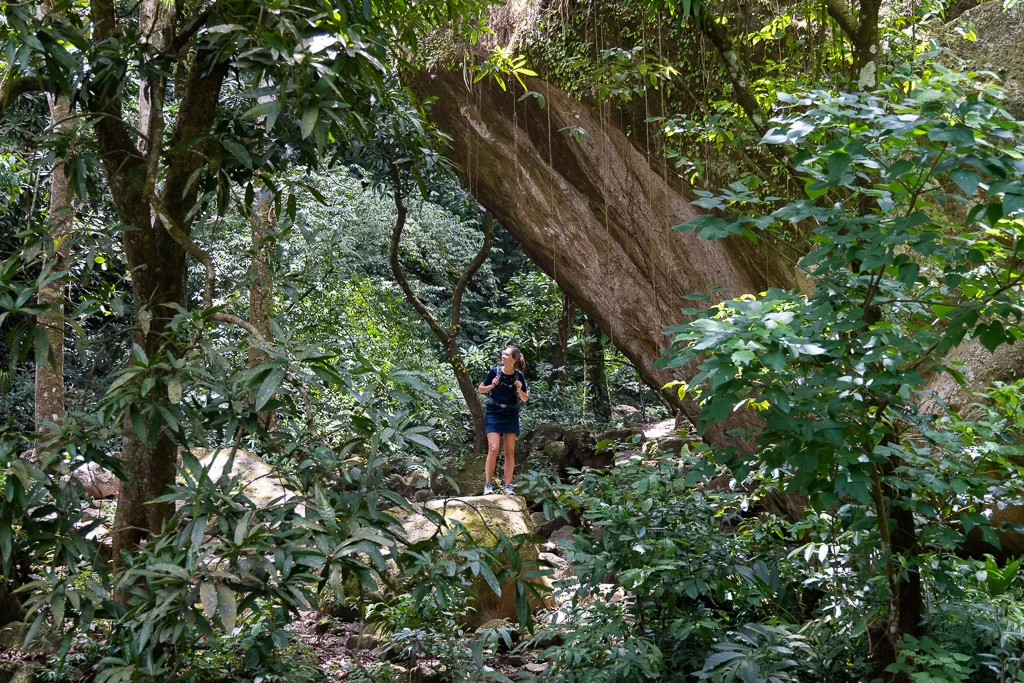 The first part of the route runs through the jungle and although the first kilometer is deceivingly flat, this is followed by a challenging ascent. The coolness of the forest is very welcome! As soon as you reach the top, the dense forest stops and you find yourself in a completely different landscape, one with a wide panoramic view! From here you walk along the ridge, the edge of the old volcano. To the left you can see El Valle, to the right you look down at the dense jungle.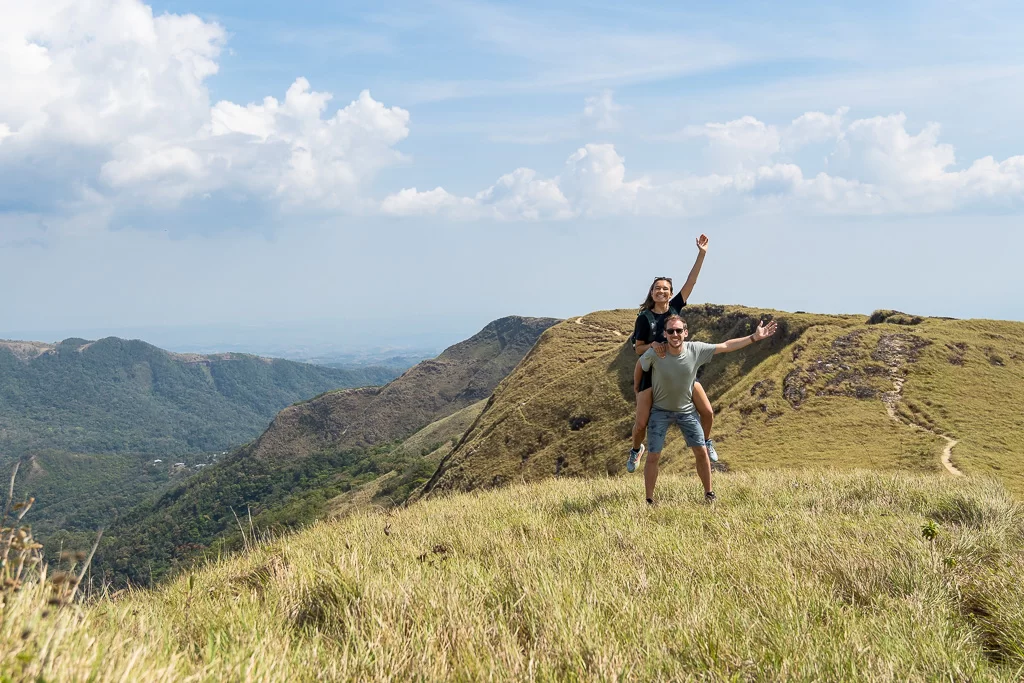 There are different paths downhill and you can hike as far as Mirador Cerro La Cruz if you like. We chose to turn left somewhere halway down the road. We hiked almost 10 kilometers, including the first part from the center of town to the trailhead.
placeswithoutdoors.com
La India Dormida
Cerro Gaital
This hike is one for the diehard jungle fans – like Robin, not me – because you'll walk almost the whole way through a lush rainforest. Only at the furthest and highest point do you peek above the vegetation to then see with a feeling of satisfaction how high you have climbed.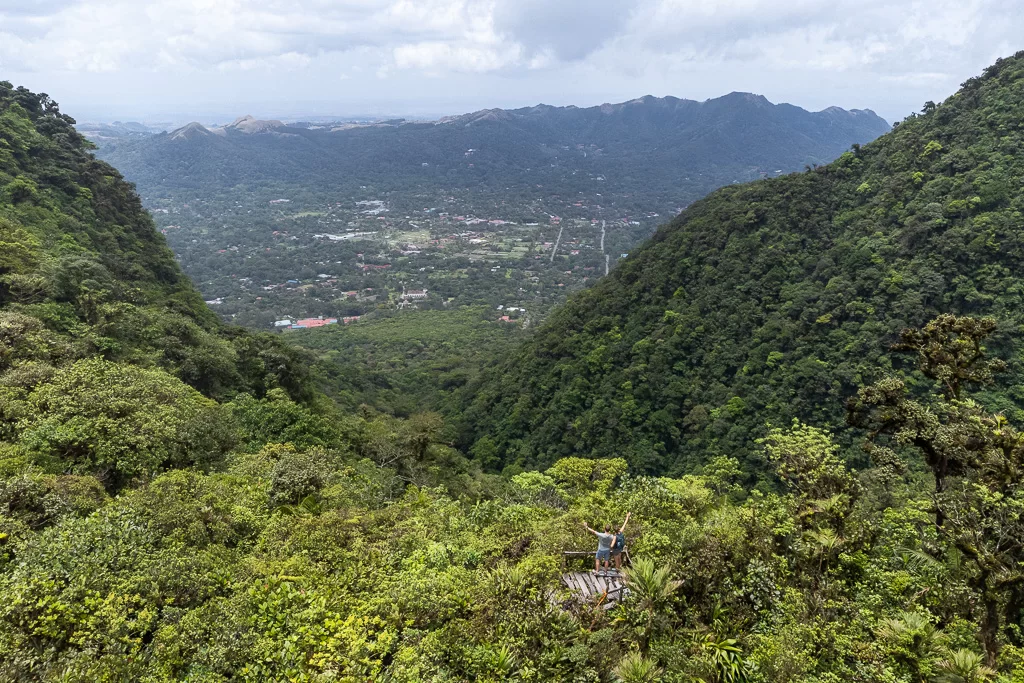 It will cost you only one dollar to take the bus or collectivo from downtown to the starting point of this hike. Choose the bus to La Mesa / Anton Valley and you'll be there in no time.
However, we were very glad that – again – we chose to go by foot, because it was on the way to the starting point that we – finally, thank God, hallelujah – saw a sloth! We had been scouring the trees for days without any success. But then suddenly, when we weren't searching, we saw a male sloth dangling from an electrical wire! He used the cables cleverly to crawl from one tree to another and we waited at least half an hour until he finally posed nicely hanging from a branch! The hike had yet to begin, but our day could not be spoiled.
From the actual starting point, it is about four kilometers to the summit. The first two and a half kilometers were very easy. We even passed a few remote farmhouses. Then we arrived at a little office that, in spite of the posted opening hours, was closed. As the gate was locked, we were afraid we wouldn't be able to get through, but then we discovered that we could easily pass under the fence to the right of the gate. We were obviously not the first ones to do so!
We got to the first viewpoint quite easily, but the rest of the trail was – anno April 2022 – blocked off. We took the bull by the horns and continued anyway, only to discover firsthand why this was not actually the best idea. The trail was completely overgrown with vegetation. This is where the hardest part began, a section with steep rocks that we had to climb up on all fours. This is when we realized why this hike is sometimes called the toughest in all of Panama…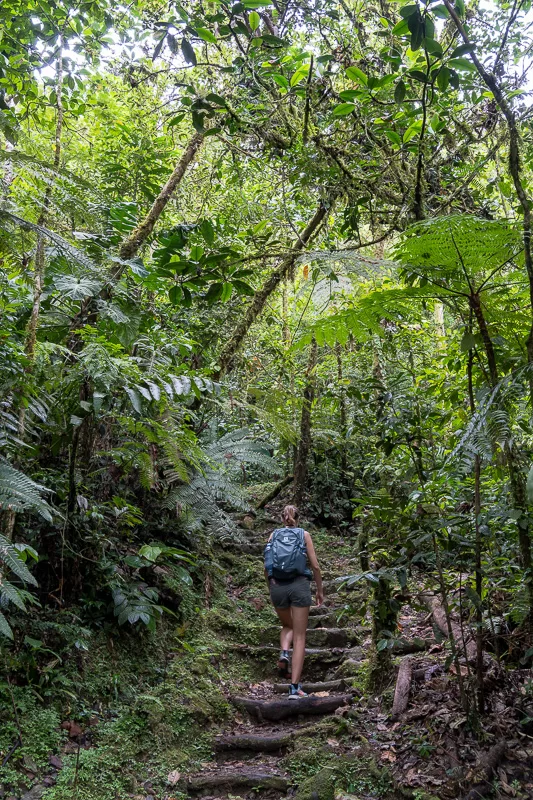 And you know what?! When we finally reached the top, we saw nothing! We were caught in a very thick, gray cloud! The fear of rain quickly chased us back down the same path. You win some, you loose some! At least we saw a sloth!
placeswithoutdoors.com
Cerro Gaital
Cerro La Silla
The hike to Cerro La Silla is very easy and short, but you really shouldn't miss it because it's something completely different again. No jungle this time, but two mighty 360-degree viewpoints. The first point you'll find after only two and a half kilometers of walking and is topped by a large, white cross. The second summit you'll already have in sight by then, because it is only three hundred meters away and is guarded by a holy Mary.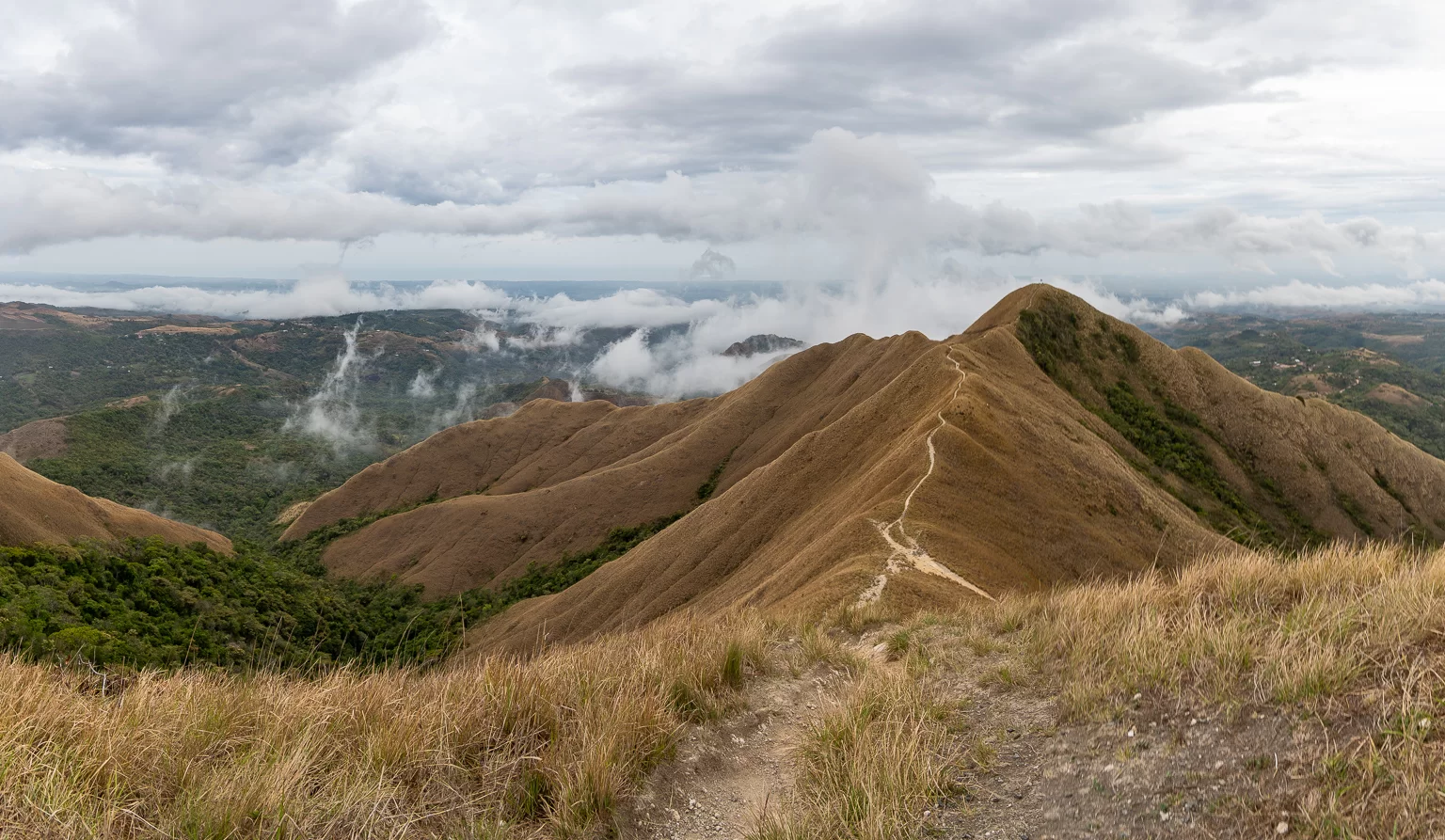 To get to Cerro La Silla, take the bus in El Valle to Las Uvas / Panama City. Ask for the bus to stop at El Roble. This is about a six minute ride.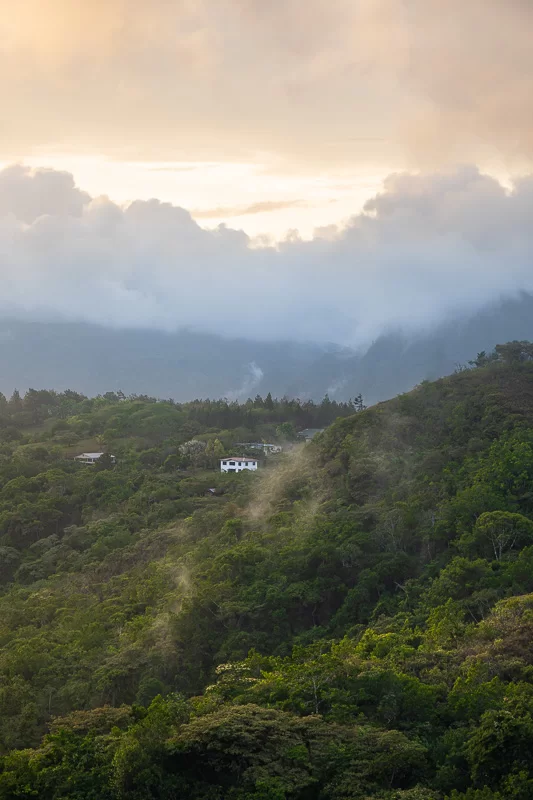 placeswithoutdoors.com
Cerro La Silla
Where to stay in El Valle de Antón?
We stayed at Bodhi Hostel, popular among budget travelers who were on average a little younger than us, but we didn't let that bother us. We could definitely appreciate the delicious smoothies, the included breakfast with pancakes and fresh fruit and the cozy patio. We passed up the numerous yoga sessions, but maybe they're something for you?
El Valle de Anton
Bodi Hostel
Nice atmosphere, great breakfast with pancakes and fresh fruit! Excellent location. Shared bathroom.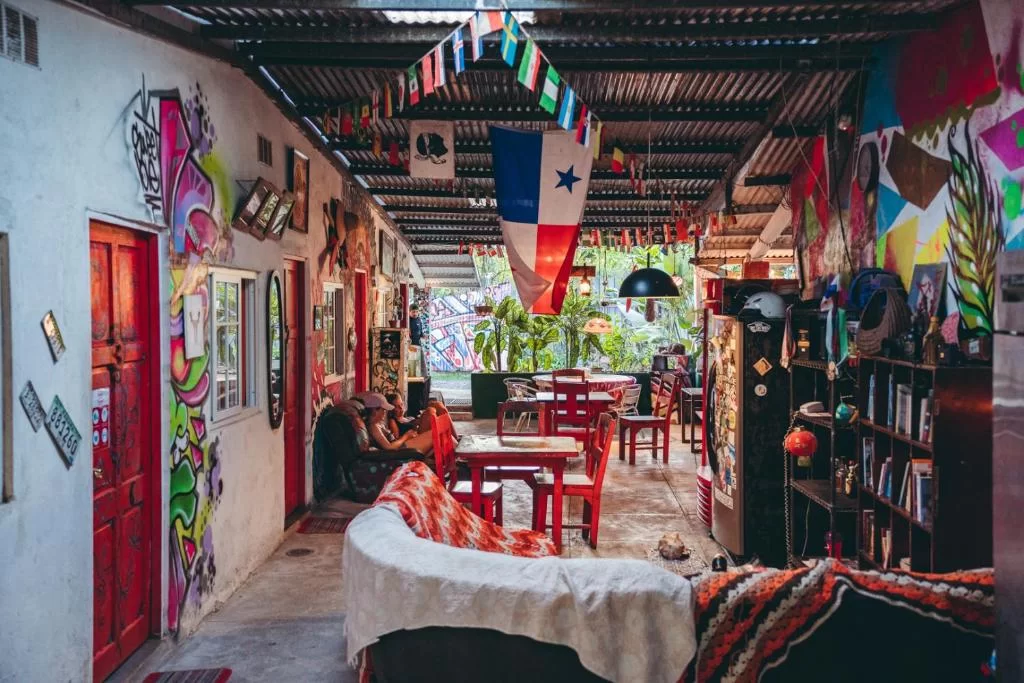 El Valle de Anton
La Casa de Juan
Great location, a little further from the center of town. Friendly staff. Free bikes.
How to get to El Valle de Antón?
Getting to El Valle de Antón from Panama City is very easy. There is a direct bus from Allbrook Mall. This bus leaves every half hour between 6:30 a.m. and 6:30 p.m. and will cost you $4.25. The whole ride takes about two and a half hours.
Are you arriving from elsewhere? In that case, take any bus that travels the Panamerican Highway and get off at Las Uvas. From there you transfer to a minivan headed for El Valle, which is about thirty kilometers further inland.